Choosing a suitable baby gift for a newborn baby can be super challenging, especially if you are not a parent yourself and do not even know the needs of a new parent.
"Is a baby muslin swaddle suitable?"
"Do babies need black and white cards?"
"Should I get diapers?"
With so many options available, it can be overwhelming to decide what to buy for the little one. The good news is that there are plenty of thoughtful and practical gift ideas that will make both the parents and the baby happy.
Firstly, let's go through the steps below so that you can narrow your options.
Determine your gift budget
Decide what to buy
Decide on the delivery option
Let's get started and figure out by understanding the reason for buying a suitable baby gift instead of just grabbing one from the nearest gift shop.
Importance of a Suitable Baby Gift
There are various reasons why choosing a meaningful and practical gift for a newborn infant is crucial.
First off, a practical present can be a huge aid for new parents who can be overburdened with the duties of taking care of a newborn. A useful item, like diapers or a baby carrier, can ease and reduce the stress of their daily routine.
Second, a considerate present might convey your concern for the new parents and their child. It can express your enthusiasm and support for them as they embark on their new parenting path.
Last but not least, a thoughtful present might be something the family will treasure and remember for years to come. It might be sentimental and act as a reminder of the unique connection between the sender and the recipient.
Step 1: What's your gift budget?
Your budget will determine what you can get for the little one.
If you have a budget of $50 or less, you can get a budget baby gift such as the NINI Gift Bag from Shopee. For anything $50 and above, you will have many more options such as a customised baby gift box from Kaiby Box that consists of personalised name blocks, baby toys, baby bibs and even chicken essences for mummy.
Step 2: What items do you want to buy?
This step is especially important if you are not a parent and do not know anything about babies and their unique needs.
Below is a list of items that you can get:
Baby Toys
Most gifts does not include many toys but toys are important as babies learn through playing. Popular toys are baby rattles, cloth books, black and white card. If your budget permits, you can even get a huge and beautiful baby play mat.
Baby Clothings
You will almost never find a baby gift without a baby romper. For a starter, you can buy a generic plain romper that most mummies wouldn't mind or you can find a cuter romper by topping up a few more dollars.
Baby Essentials
Common essentials are multiple-purpose baby swaddles, baby towels, baby lotions, cute baby bibs.
Diaper Essentials
Diapers is a practical item to be sent to a new mum but you must ensure that it's the brand that the new mum wants. Most mummies have a preferred diaper brand in mind. Unless you are buying from an expensive-organic-cotton-super-soft diaper brand, you might want to ask the mummy about her preference.
Breast-feeding Essentials
New mummies typically breastfeed their newborns at least for the first few months (or weeks). Thus any breast-feeding related items such as nipple shields, nipple cream, breast pumps and nursing cover would be more than welcomed.
Step 3: When do you need the gift?
If you need it today, you will have to buy directly from a physical store or choose an online store with same-day delivery.
Otherwise, most online gift stores provide some sort of free delivery if you are willing to wait for 2 to 3 working days.
More Resources
So by now, hopefully you have a better idea on choosing the right baby gift for the little one (and mummy). If you need more information on different baby gift shops, do check up on our baby gifts guide.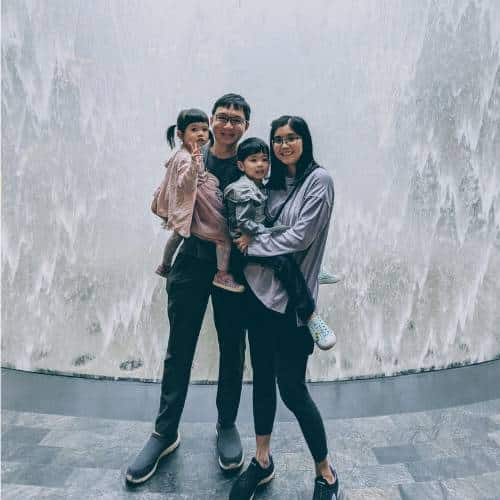 About Kaiby Box
We're a Singapore baby gift company with a focus on baby toys. You can build a customised and personalised baby gift box with our selection of baby toys, clothings and even some items for mummy.