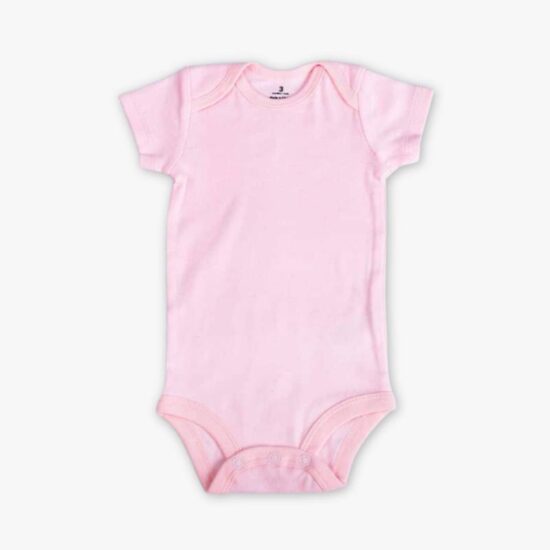 Baby Girl Romper (Light Pink)
$10
Out of stock
Dress your little one in style with our Short Sleeve Baby Girl Romper in a soft light pink. This piece marries comfort with charm, ensuring your baby stays snug while looking irresistibly cute.
Crafted from 100% cotton, the romper is gentle against delicate skin, offering breathability to keep your baby cool and comfy all day long. The short sleeves make it perfect for warmer weather, though it can easily be layered under a sweater for chillier days. The light pink hue adds a sweet touch and is versatile enough for any occasion.
Featuring convenient snap buttons at the bottom, diaper changes are made quick and easy. The neckline is designed to be soft on your baby's skin to prevent any irritation. The fit is comfortably snug yet provides enough flexibility for your little one to move and explore freely.
Ideal for playtime, outings, or special events, this baby girl romper is a practical and stylish choice. Easy to care for, it maintains its softness and colour even after multiple washes, making it a fantastic purchase for your own baby or a thoughtful gift for new parents.
Suitable For Baby's Height (CM): 61 – 67 (6 to 9 months)
Material: Cotton