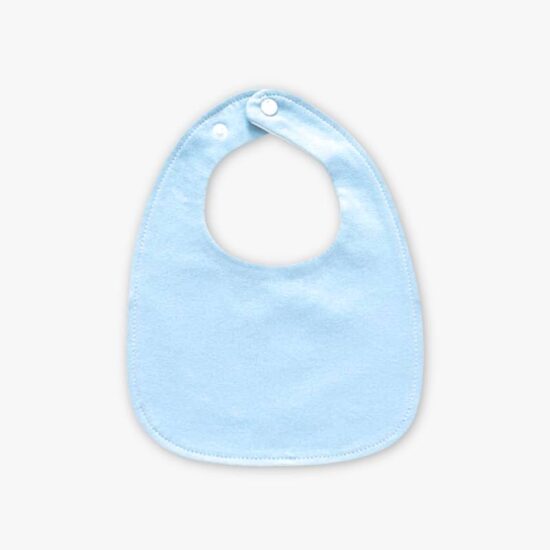 Blue Baby Bib
$4
In stock
In a gentle light blue, expertly designed to combine functionality with a touch of elegance. Made entirely from 100% cotton, this bib promises to be gentle on your baby's delicate skin while offering superb absorbency to keep those little messes at bay.
The bib's design ensures a comfortable fit around your baby's neck, with an adjustable closure that makes it suitable for infants and toddlers alike. The light blue colour lends a calming and serene touch, making it a versatile choice for both boys and girls.
This baby bib is not just about practicality; it's about ensuring your baby's comfort throughout the day. The cotton fabric allows for breathability, preventing any irritation and ensuring your little one stays happy and content. Whether it's mealtime or drooling during teething, this bib stands as a reliable barrier, protecting your baby's clothes and skin.
Easy to wash and quick to dry, this baby bib is designed for the hustle and bustle of daily parenting life. It maintains its shape, softness, and colour even after numerous washes, ensuring it stays as good as new for longer.
Material: Cotton
Dimensions (9CM): 19 x 27