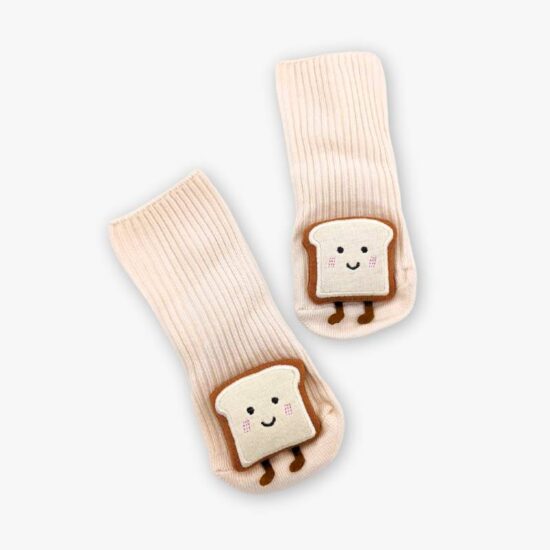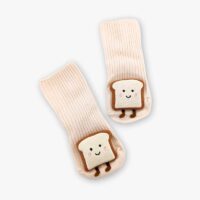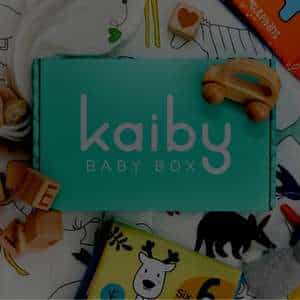 Little Bread Baby Socks
$6
Out of stock
An adorable accessory designed for infants aged 0 to 6 months. These off-white colored socks feature a charming icon of a slice of bread, making them a unique and playful addition to your baby's wardrobe. Crafted from a blend of soft, breathable fabrics, the socks are engineered for comfort, ensuring your newborn's feet stay warm and cozy.
The Little Bread Baby Socks serve as an exceptional gift choice for a variety of occasions. Whether you are searching for unique baby shower gifts, exploring newborn gift ideas, or simply wish to indulge your little one, these socks offer a delightful solution. The socks' whimsical design is coupled with functional benefits, including durability to withstand the daily activities and challenges of infant life.
Beyond their aesthetic appeal, these socks are designed with practicality in mind. The snug fit ensures that they remain securely in place, reducing the likelihood of slippage, a common issue with baby socks. They are especially appropriate for casual wear and can even serve as a cute accessory for baby photoshoots that capture those invaluable early-life moments. In summary, the Little Bread Baby Socks provide a perfect blend of style, comfort, and utility, positioning them as an excellent gift idea for any occasion. Add these one-of-a-kind socks to your shopping list and make your baby's first months extra special.
Material: 75.5%Cotton, 22.8% Nylon, 1.7% Spandex
Size: 0 to 6 month