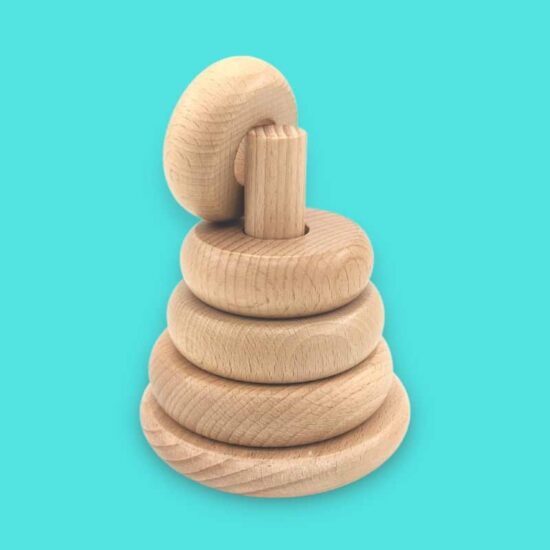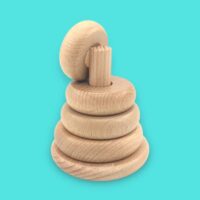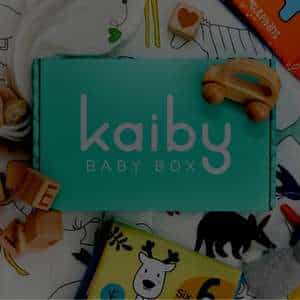 Wooden Stacking Rings Roly-Poly
$16
Out of stock
Designed with multiple rings of varying sizes, the toy encourages little ones to distinguish different sizes, contributing to their cognitive development. As the baby practices stacking the rings onto the base, their hand-eye coordination and fine motor skills are fostered, enhancing their physical dexterity.
The Wooden Stacking Rings Roly-Poly is an engaging and educational toy, making it an outstanding choice as a gift for baby showers or for newborns. This classic, yet modernised toy, brings joy to playtime while also promoting developmental learning, making it an essential addition to any compilation of baby gift ideas.
Further, the toy's roly-poly base adds a unique and engaging twist. Once the rings are stacked, the baby can gently tap the toy to watch it wobble and sway, creating an interactive experience that encourages curiosity and problem-solving skills.
Crafted from child-safe, high-quality wood, the Wooden Stacking Rings Roly-Poly is a durable and safe toy that can withstand even the most enthusiastic of playtimes. Its design ensures it is easy for small hands to grasp, making it an appropriate choice for newborns and young infants.
The Wooden Stacking Rings Roly-Poly offers a multi-sensory experience that enhances cognitive and physical development, making it a highly recommended baby gift.
Colour: Natural wood colour with varying woodgrains.
Material: Beech Wood
Dimensions (cm): 11 (height). 8.8, 7.8, 6.9, 6, 5 ((largest to smallest ring)