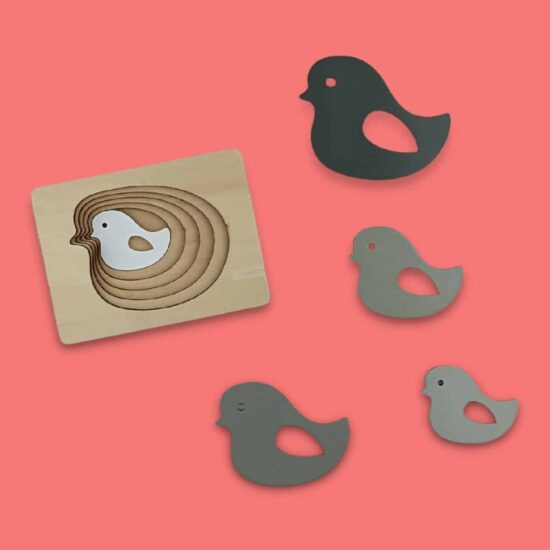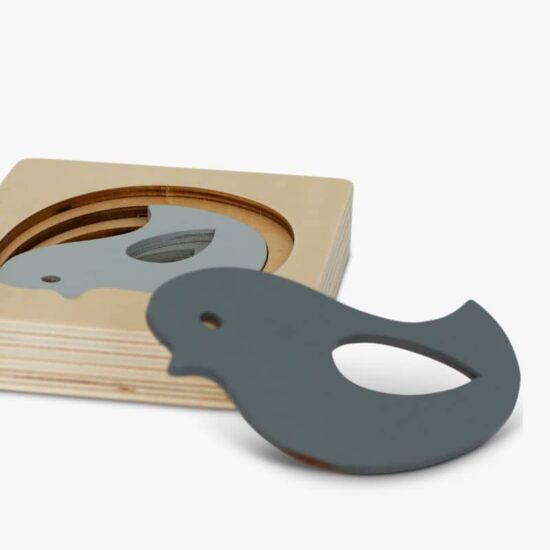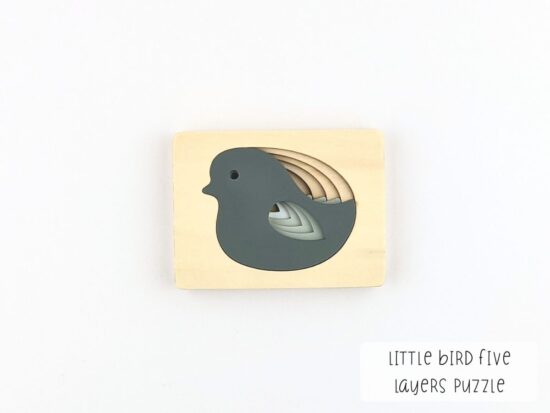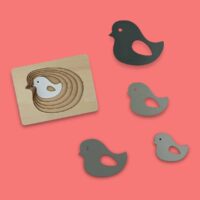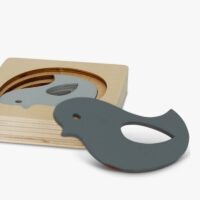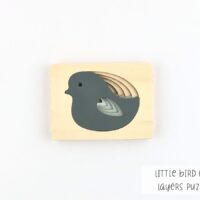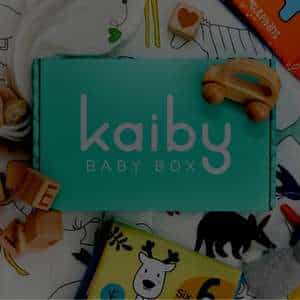 Little Bird Five Layers Puzzle
$12
In stock
The Little Bird Five Layers Puzzle is a uniquely designed toy that consists of five wooden pieces, each representing a layer in the puzzle. Created to appeal to young minds, this puzzle serves as an imaginative and creative gift idea for various occasions, including birthdays.
Each bird-shaped wooden piece is meticulously crafted, providing an inviting tactile experience that encourages children to engage in thoughtful play. The progressive layers offer an increasingly complex challenge, fostering cognitive development, hand-eye coordination, and problem-solving skills. The natural wooden texture, devoid of artificial colours, emphasises the beauty of the material, making it an aesthetically pleasing and versatile addition to any play area.
Given its educational value, the Little Bird Five Layers Puzzle stands out as an exceptional birthday gift for children who show interest in nature, birds, or puzzles in general. The five pieces, although simple in concept, provide endless opportunities for creative play and exploration, ensuring that this toy will remain a favored choice as the child grows and develops.
What sets this puzzle apart from other gift ideas is its blend of entertainment and education, packaged in a visually appealing and eco-friendly design. Its wooden construction ensures durability, making it a sustainable and timeless option that can be passed down through generations.
Whether as a birthday gift or a special treat, this puzzle promises to provide joy, learning, and creative engagement.
Material: Wood
Dimensions (cm): 15 x 11