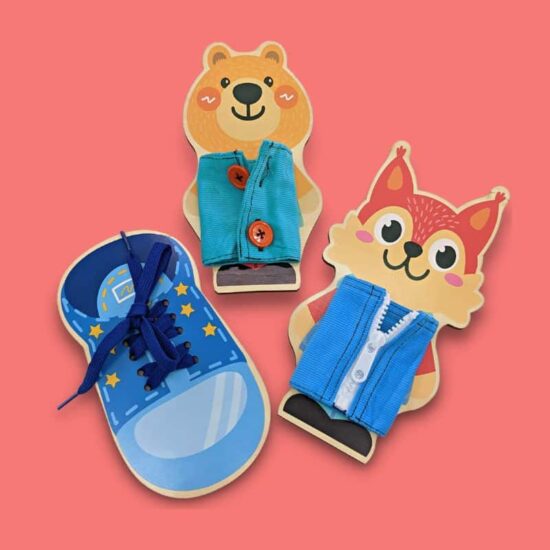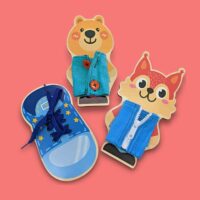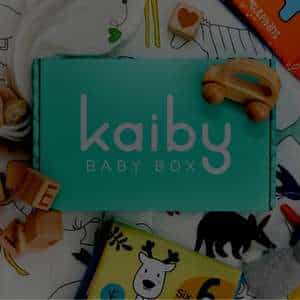 Mini Busy Boards (Set of 3)
$21
In stock
Let the little fingers work hard by zipping, buttoning and tying the shoelaces.
The Mini Busy Boards set, consisting of three uniquely designed boards, is a thoughtful educational toy that serves as a perfect birthday gift for toddlers and preschoolers. Crafted with attention to quality and child-friendly aesthetics, these busy boards offer a rich array of activities that can keep children engaged while fostering their developmental skills.
These busy boards in the set feature buttons, zips and shoelaces, all of which are designed to be safe and approachable for young hands. The vibrant colours and intricate details are not merely ornamental but play a vital role in attracting children's attention and encouraging exploration.
The compact size of these boards makes them suitable for both home use and travel, adding to their appeal as a versatile gift option.
As a gift idea for birthdays or other special occasions, the Mini Busy Boards set stands out due to its combination of fun, education, and quality craftsmanship. Parents and caregivers can appreciate the value these boards bring to a child's early learning, making them a significant and worthwhile investment.
The Mini Busy Boards set offers more than just momentary entertainment. It's a gift that can contribute to a child's growth and enjoyment, marking it as a favourite among thoughtful and engaging gift ideas. Whether it's a birthday gift or simply a token of affection, this set promises lasting appeal and endless learning opportunities.
Material: Wood
Dimensions (cm):  23.5 by 12, 22 by 10.5, 19 by 10