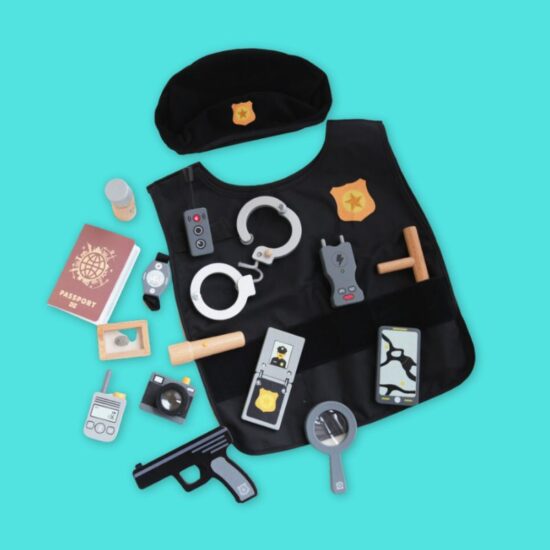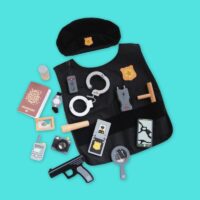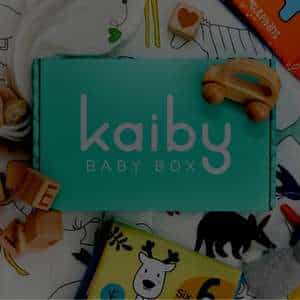 Policeman Pretend Play Set
$46
Out of stock
Introduce your child to the world of imaginative play with the Policeman Pretend Play Set. This comprehensive kit offers everything a young aspiring officer needs to uphold the law and maintain peace in their make-believe world. Crafted to a high standard, each piece in the set is designed for durability and long-lasting fun.
The set includes a realistic police uniform, complete with a badge and beret. Also featured are essential accessories like a toy walkie-talkie, handcuffs, and a whistle, providing an authentic experience that stimulates imaginative play. Whether chasing down imaginary criminals or directing traffic in the living room, this set ensures hours of engaging playtime.
Safety is a top priority, and all components are made from non-toxic materials, meeting rigorous safety standards. Easy to put on and take off, the uniform is designed to fit a wide range of sizes, making it a versatile choice for children of various ages.
The Policeman Pretend Play Set is not just a toy; it's an educational experience. It helps children understand the role of law enforcement in society, while also developing their problem-solving and social skills. Ideal for both individual and group play, this set makes a fantastic gift for any occasion.
Unlock your child's imagination and offer them endless hours of creative play with this Policeman Pretend Play Set. A must-have for any young adventurer's toy collection.