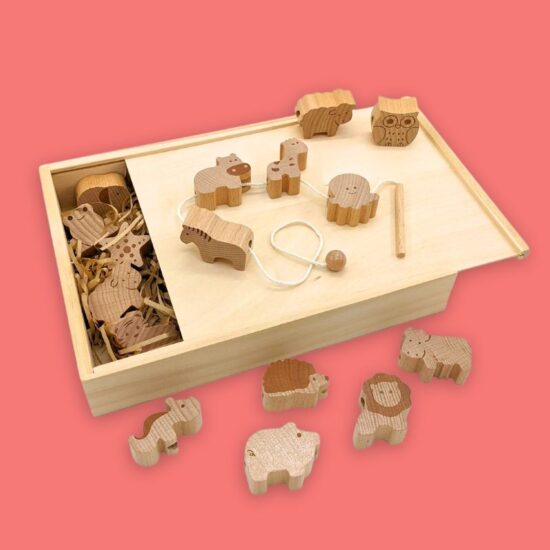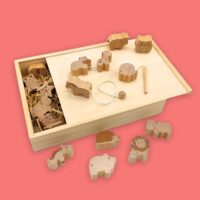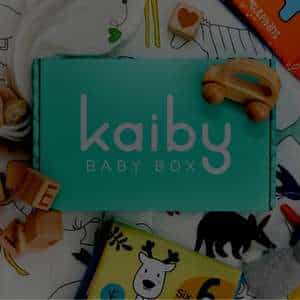 Wooden Animals Threading Set
$42
In stock
The Wooden Animals Threading Set is an educational and interactive toy designed to engage children in a playful learning experience. Comprising 16 wooden animal figures, including a cute hippopotamus and giraffe, this set serves as a multi-faceted educational tool that also stands as an excellent gift option for a range of celebratory events, notably baby showers and birthdays, as well as a unique choice in the broader array of newborn gift ideas.
Made from non-toxic wood, the set is safe for children to handle and offers a tactile experience that aids in the development of fine motor skills. Each animal figure is threaded with a string, allowing children to enhance their hand-eye coordination and cognitive abilities while indulging in imaginative play.
The set is not merely a collection of toys but rather an educational aid designed to combine play with developmental benefits. This elevates the Wooden Animals Threading Set from a simple entertainment option to a functional developmental tool, meeting the practical expectations of parents looking for long-lasting value.
With its combination of educational and entertainment features, the set is versatile enough to be considered both a valuable learning resource and a beloved toy. Whether you are in search of an intellectually stimulating baby shower gift or exploring creative newborn gift ideas, the Wooden Animals Threading Set offers a mix of immediate enjoyment and long-term developmental benefits, making it a compelling addition to any child's playtime repertoire.
Includes: 16 Animals Wooden Blocks, 1 Threading Rod, 1 Wooden Storage Box
Material: Wood
Dimensions (CM): 27.5 x 20.5 x 4.5 (Box)