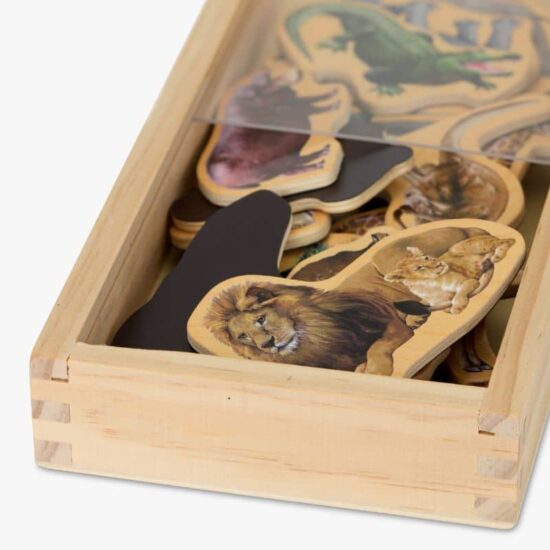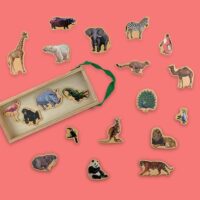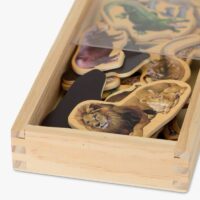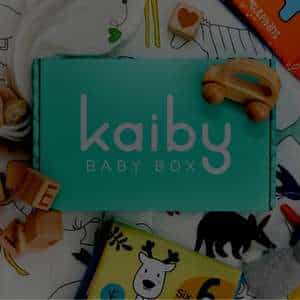 Wooden Jungle Animals Magnets
$19
In stock
The Wooden Jungle Animals Magnets set is perfect for children who love animals. It features wooden animal shapes, including lions and elephants, that can be used as magnets on any magnetic surface. These cute and durable magnets are great for imaginative play and can help teach children about different animals and their habitats. It is perfect for children aged 1 and up, making it a superb birthday gift idea.
Comprised of a variety of beautifully wooden magnets, each representing a different jungle animal, this set serves as a window into the rich biodiversity of our planet's jungles. Each magnet is designed with rounded edges to ensure safety during playtime.
Engaging with these magnets allows children to learn about different jungle animals while fostering fine motor skills and promoting imaginative play. They can creatively arrange the magnets on any magnetic surface, encouraging storytelling, and enhancing their understanding of the natural world.
The Wooden Jungle Animals Magnets come in a compact and aesthetically pleasing wooden box, ensuring easy storage and transport. This practical and appealing birthday gift merges learning with fun, offering a captivating way to discover the world of jungle animals.
Items Included: 20 pieces of Animal Magnets, 1 Wooden Box
Material: Wood
Dimensions (cm): 17.6 (length) x 12 (width) x 3 (height)