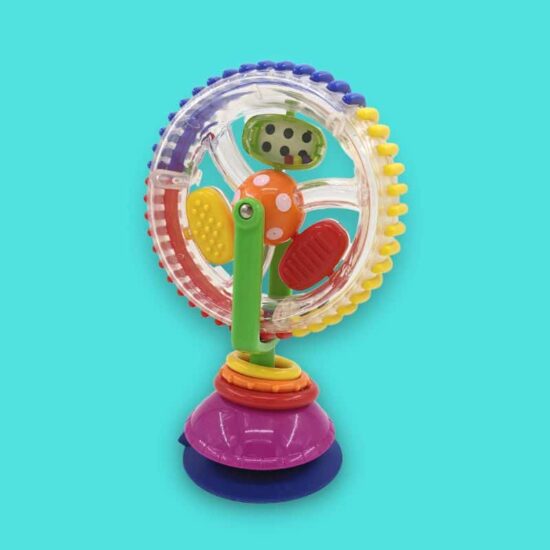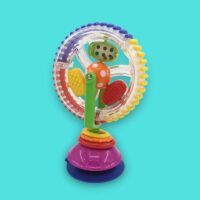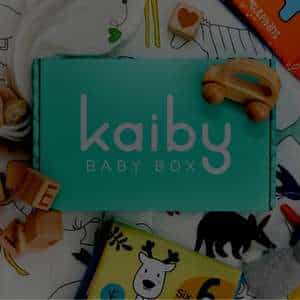 Ferris Wheel Activity Toy
$12
Out of stock
Gift the newborn the enchanting world of movement and colour with the Ferris Wheel Activity Toy. This isn't just any baby gift – it's an invitation to a captivating, interactive experience that will entertain and soothe the little one. Watch as the baby gives the ferris wheel a spin, mesmerised by the vibrant beads that swirl and whirl within.
Crafted with a suction cup, this toy conveniently holds its place, whether it's on hard floors, a table, or attached to a high chair, making it a practical gift that's easy for parents and engaging for the child. Imagine bringing this to a baby shower, and how it would stand out amidst the typical gifts. It's not just a toy, but an exciting gift idea that fosters a child's tactile skills and curiosity while also offering loads of fun.
For newborns, the Ferris Wheel Activity Toy is a unique and stimulating baby gift. This ingenious toy is not just a plaything, but a tool that stimulates a baby's senses and promotes their cognitive development. Whether you're hunting for the perfect baby shower present or simply looking for a creative baby gift, this activity toy is a fantastic choice that parents and babies alike will appreciate.
Material: Plastic
Dimensions (cm):  18 by 12 by 7