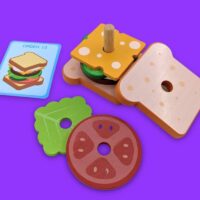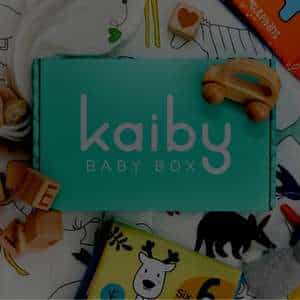 Make-A-Sandwich Wooden Toy
$18
Out of stock
Make your own sandwich or take some family orders with this cute wooden set. Little one can also make sandwiches according to the ingredients shown on the cards, developing sequencing & fine motor skills as they play.
The Make-A-Sandwich Wooden Toy serves as a tactile introduction to the culinary world, making it a sought-after birthday gift for young chefs and food enthusiasts. Encapsulating the fun process of sandwich-making, the set contains a diverse range of wooden ingredients and bread slices. The design encourages children to mix and match various components, allowing them to create an array of imaginative sandwich concoctions.
Interacting with this wooden toy not only enhances children's understanding of food combinations but also refines their fine motor skills and fosters creativity. The act of assembling a sandwich requires dexterity and planning, skills which are gently nurtured as children engage with the toy.
For those looking to inspire creativity and practical skills in children, the Make-A-Sandwich Wooden Toy is an ideal choice. It offers a hands-on approach to food exploration, ensuring both learning and play are merged into one delightful experience.
Items Included: 8 Wooden Pieces, 10 Sequence Cards
Material: Wood
Dimensions (cm):  9.3 by 8.5 by 7.5