In Singapore's bustling e-commerce landscape, the quest for the perfect baby hamper has never been easier, thanks to a myriad of online stores specialising in baby hampers. This article aims to be your go-to guide, providing a list of the top online outlets offering an array of baby hampers that range from luxurious to budget-friendly options.
The convenience of online shopping further enriches the gifting experience, making it accessible for those juggling a host of commitments, be it work, family, or both. The beauty of these online stores lies in their user-friendly interfaces that allow for smooth customisation, making the gift selection process as hassle-free as possible.
This article seeks to simplify your quest for the perfect baby hamper by offering a carefully curated list of Singapore's finest online stores. Whether you're looking for something lavish to celebrate a new addition to the family or seeking budget-friendly yet impactful items, this guide aims to facilitate more straightforward decision-making. Let this article serve as your ultimate resource for finding personalised baby hampers that not only meet but exceed your expectations.
If you need more information on buying baby gifts, do check out our baby gifts guide here.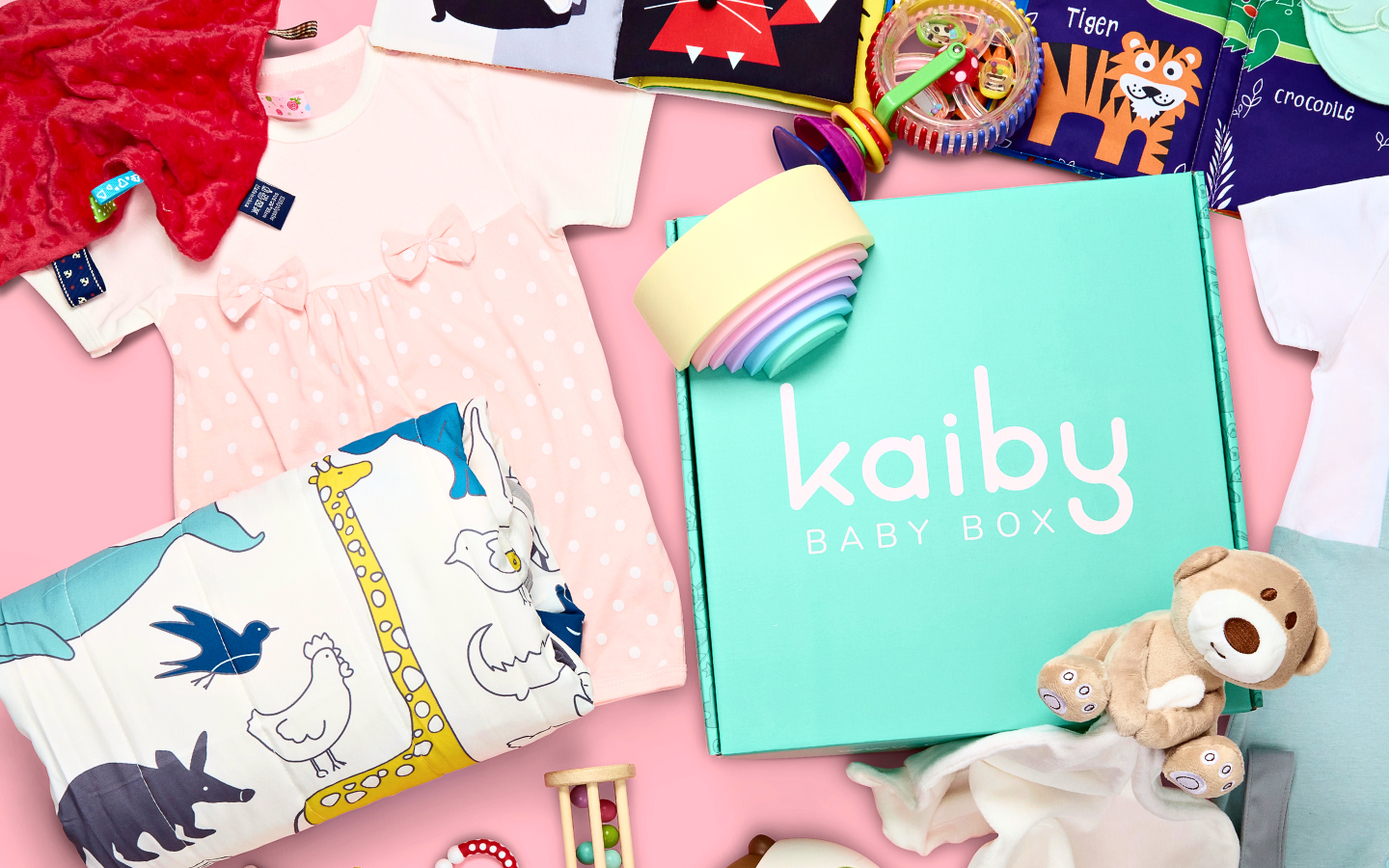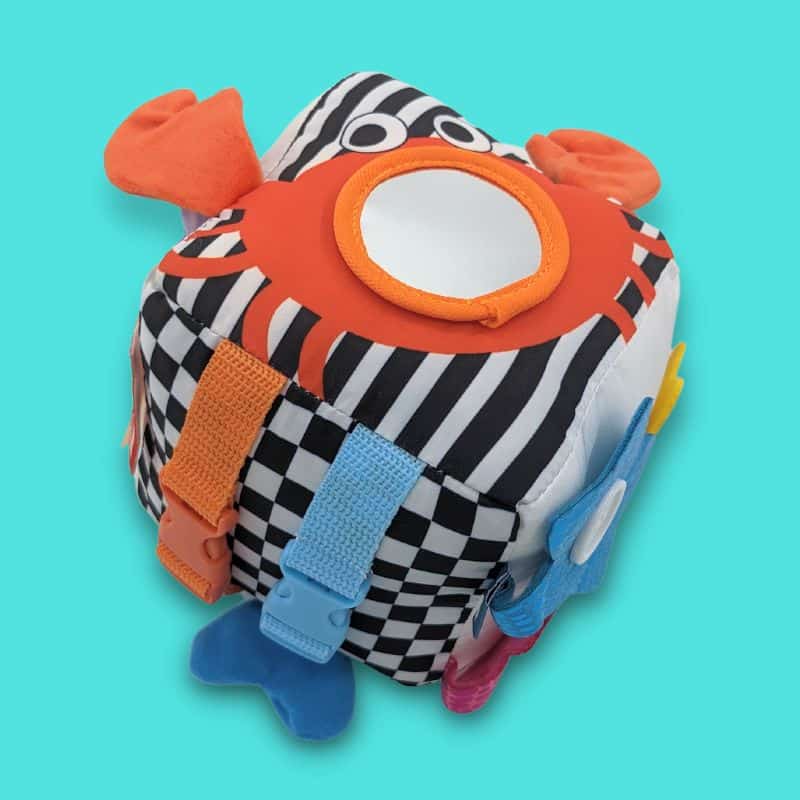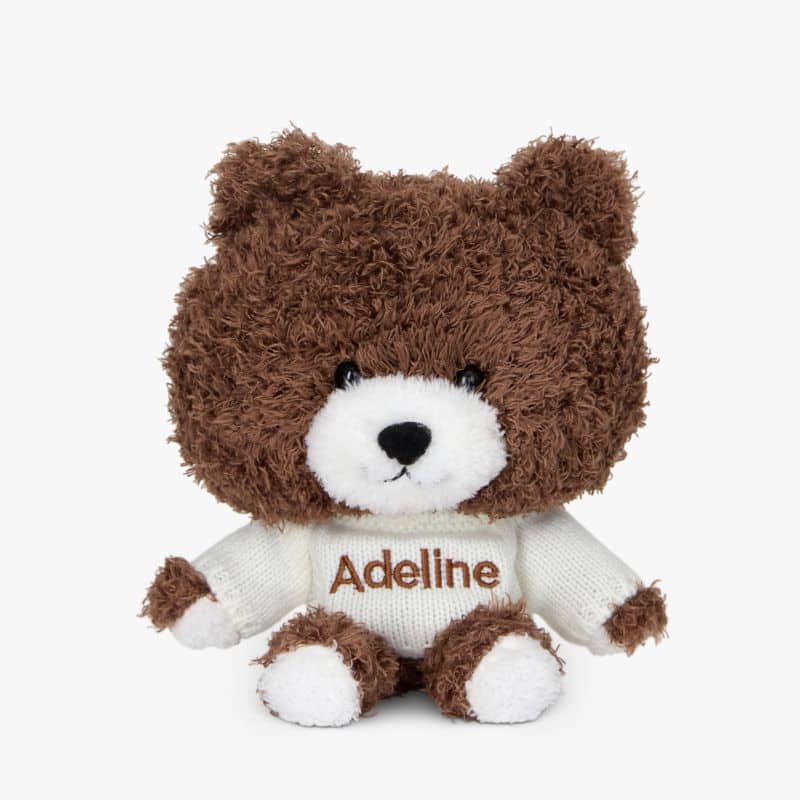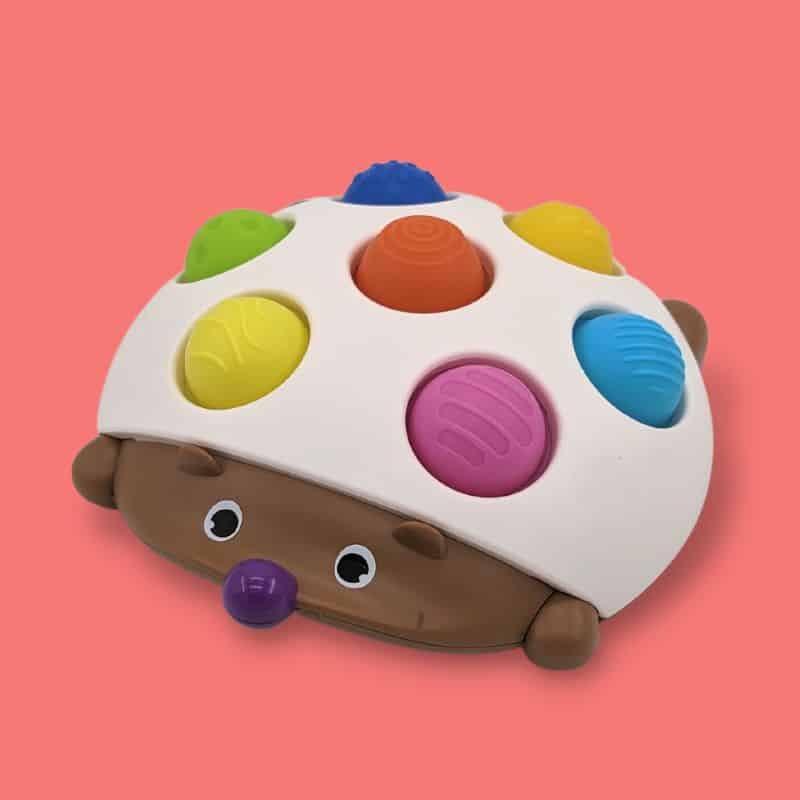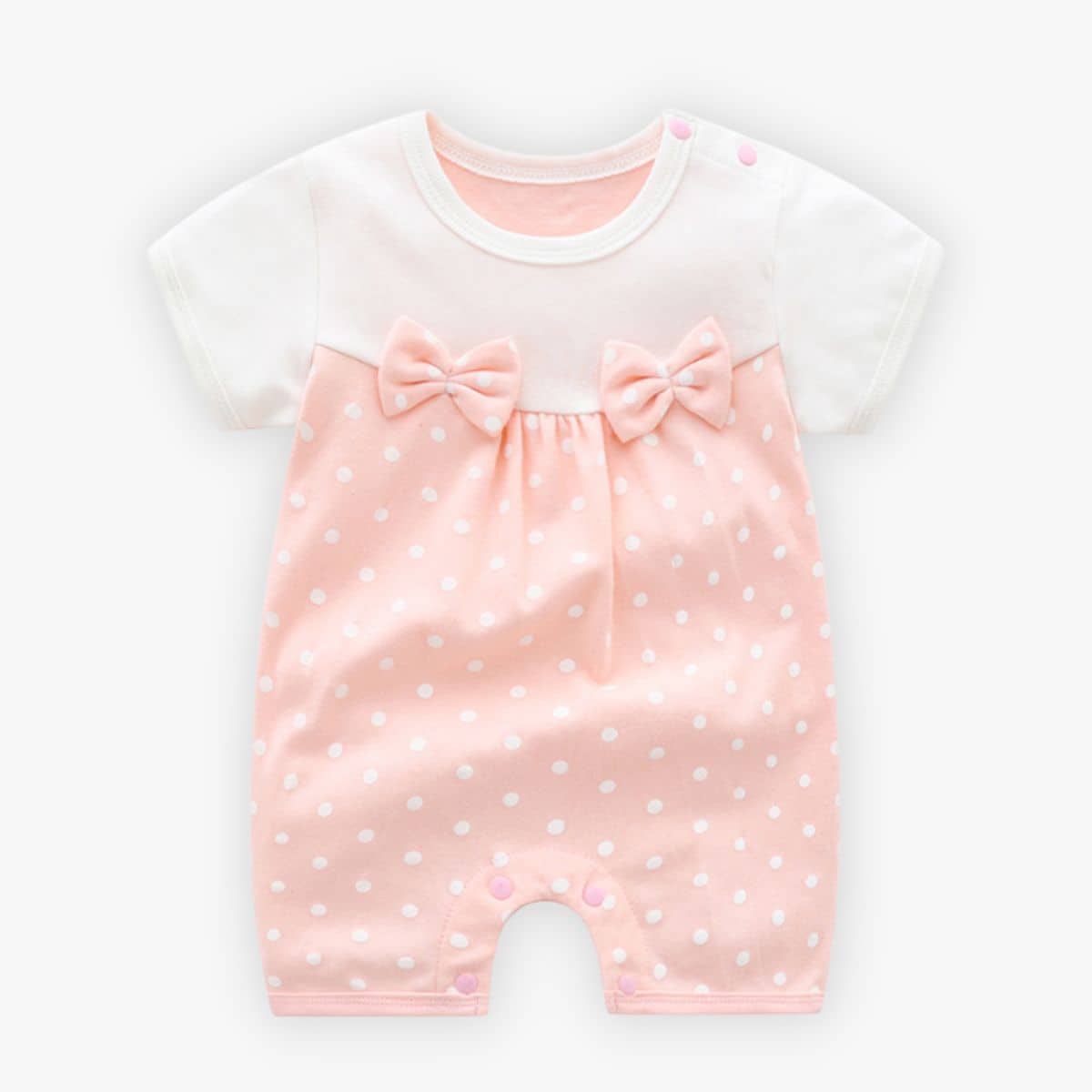 Kaiby box is a Singapore-based baby gifts shop that encourages learning through playing. We're also the No.1 reviewed personalised baby gifts online store in Singapore.
At Kaiby Box, we specialise in offering a distinctive alternative to the traditional baby hamper. Understanding the importance of healthy development and interactive learning for infants, our boxes go beyond what you'd find in a conventional baby hamper. Filled primarily with newborn toys and additional thoughtful gifts for mums, Kaiby Box elevates the baby hamper concept to a more personalised and meaningful level.
Our approach to the baby hamper is one that involves a strong element of personalisation. Unlike a generic baby hamper, the incorporation of the baby's name into our toys adds an emotional layer, transforming them into cherished keepsakes. Recognising that every child is different, we carefully curate and customise each Kaiby Box to resonate with the child's unique traits and preferences, making it a truly special hamper alternative.
So, if you're looking for more than just a traditional baby hamper, join us in nurturing your child's imagination and growth. With our quick two-day delivery within Singapore, Kaiby Box redefines what a baby hamper can be, turning it into a joyful learning experience that benefits both the parent and the newborn.
Website: www.kaiby.sg
The Baby Hamper Alternative from Kaiby Box
Our Build A Baby Gift Box includes 5 steps where you can put together a truely unique baby gift box; a distinctive alternative to the traditional baby hamper.
Here are the steps.
Select Baby Toys – Dozens of baby toys such as rattles, cloth books etc.
Select Baby items – Dozens of baby items such as swaddles, towels, bibs, rompers etc.
Select Personalised Baby Toy/Items – Includes Wooden Name Blocks & Kaiby Bear with Name Embroidery.
Select Gifts for Mummies – A selection of books, massager, flowers and face masks.
Select Gifts for Older Sibilings – A specially curated selection of toddler toys so that nobody is left out =)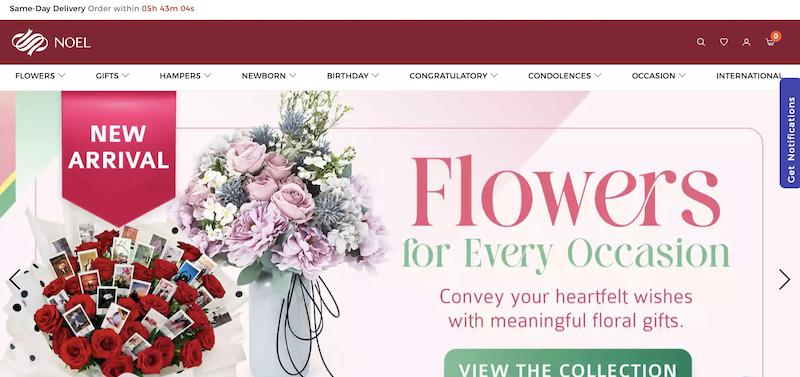 Noel Gifts
Noel Gifts, a florist in Singapore, has over four decades of experience in the hampers, flowers, and gifts sector. The company's expertise extends beyond floral arrangements to encompass conceptualising, designing, sourcing, and packaging finesse for both baby hampers and other gift options. Noel Gifts provides same-day delivery services for both flowers and gifts, including baby hampers and baby gifts, ensuring timely arrivals for special occasions.
Website: www.noelgifts.com
Baby Hampers from Noel Gifts
Baby Sophie Gift includes:
Unisex 3pcs Bubble Bodysuit
Sophie La Giraffe Teether
Pigeon Natural botanical Baby Travel Set
Gund Baby Toothpick Llama 12″
Munchkin Multi Bowl 4pcs
Munchkin White Hot Spoon
Cloversoft Organic Baby Wipes 70's
Accompanied with a hand Bouquet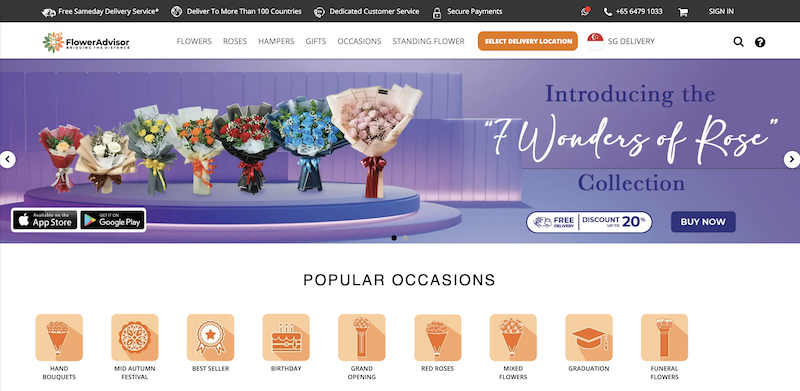 Flower Advisor
FlowerAdvisor operates with a focus on offering top-quality flowers at competitive prices. The flowers are arranged by a select group of local florists, each vetted by the company's international Franchise Team for their artistic skills and prior experience in the floral industry. Strict standards are in place to maintain the quality of contributions from member florists.
In addition to floral offerings, FlowerAdvisor also provides a range of baby gifts and baby hampers.
Customers can be assured of the freshness of the flowers upon delivery. Should any circumstance arise where the flowers do not meet the promised level of freshness, a free replacement will be provided, no questions asked.
Website: www.floweradvisor.com.sg
Baby Hampers from Flower Advisor
Happy Baby Love includes:
Fomec Double Swallow Bird's Nest w/ Ginseng, White Fungus & Rock Sugar 70ml
SC Antino Bodysuit
SC Antino Milk Powder Container
1pc Baby Bib

24Hrs City Florist
Operating under a name that reflects its commitment to round-the-clock service, the company provides a 24-hour florist delivery service. This includes weekdays, weekends, and even public holidays, such as the first and second days of the Chinese New Year.
In addition to flowers, the company also offers a selection of baby gifts and baby hampers, available for timely and reliable delivery. These baby gifts and baby hampers meet the same criteria for quality and prompt delivery that the company applies to its floral arrangements. The many 'life-saving moments' the company has shared with its customers in the late hours attest to the importance and value of its service offerings
Website: www.24hrscityflorist.com
Baby Hampers from 24HRs City Florist
Baby Gift Set includes:
Shears 4pc set baby clothing set
Huggies Platinum Newborn Diapers (24pcs)
Safari baby musical mobile set,
Noah animal 3-in-1 baby bottle set
2pc Dryper diapers
A pair of baby bootie
1pc Shears animal wriggles/squaker/rattles toy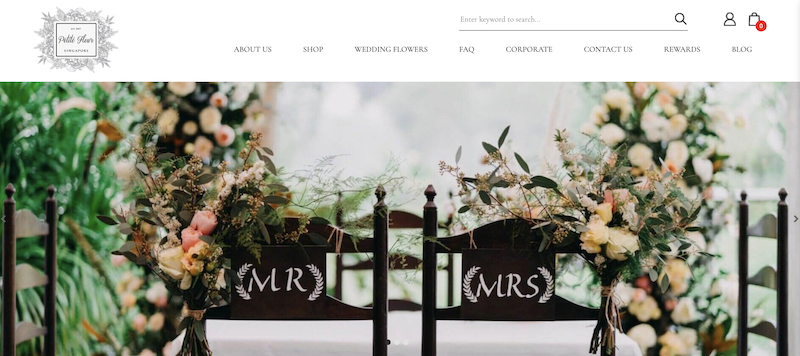 Petite Fleur
Petite Fleur, a Singapore-based florist, specialises in crafting fresh bouquets marked by meticulous attention to detail, colour, and design. The company uses only premium blooms to ensure the flowers enjoy an above-average lifespan. A passion for connecting people through flowers is evident in the elegant bouquets the team creates. In addition to floral arrangements, the company also sells baby hampers and offers personalised balloons featuring the baby's name as part of their baby gift sets.
Website: www.petitefleursg.com
Baby Hampers from Petite Fleur
The Happy Egg Baby Gift Set includes:
Hydrangeas, daisy, roses, eustoma and other fillers.
The Happy Egg cloth book
The Happy Egg soft toy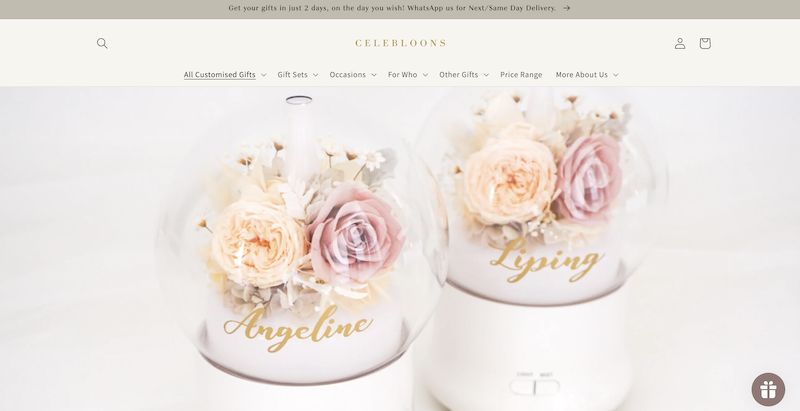 Celebloons
Celebloons is an online gift shop based in Singapore, specialising in personalised items. They offer a variety of products including preserved flower gifts, customised diffusers, and more. A notable category they cater to is baby gifts, providing bespoke newborn and baby gift hampers. These baby hampers could be an ideal choice for celebrating new arrivals or birthdays. Additionally, they offer curated gift sets for various occasions and carry a unique range of brands offering products like aromatherapy candles and meaningful stationery.
Website: www.celebloons.com
Baby Hampers from Celebloons
That Sweet Little Smile includes:
Revolving carousel
Glitter & Spice tableware, teether & pacifier clip
Storage Basket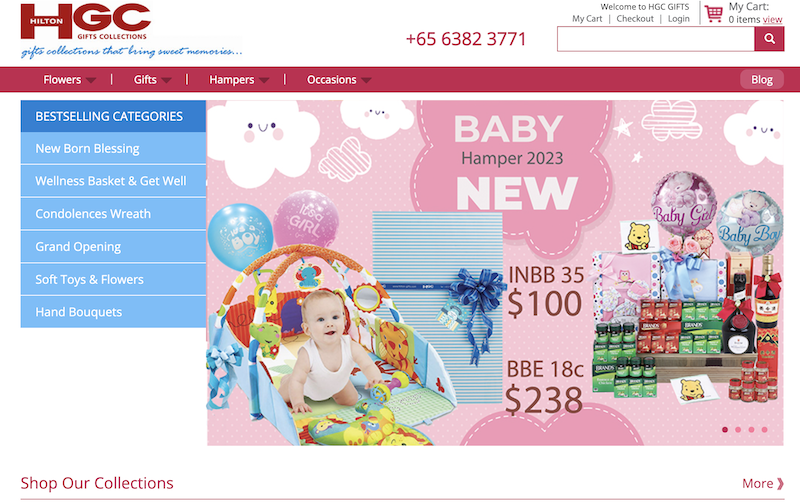 Hilton Gifts Collections
Established in 1996, Hilton Gifts Collections specialises in providing a diverse range of gifts and floral arrangements. The company caters to a variety of occasions, including birthdays, anniversaries, holidays, and corporate events. Alongside these offerings, they also feature an assortment of baby hampers, aimed at creating lasting memories for new parents. Operating for over two decades, Hilton Gifts Collections invites potential customers to browse their website to discover why they have been a trusted name in quality gifts and floral arrangements.
Website: hilton-gifts.com
Baby Hampers from Hilton Gifts Collections
New Born Baby Hamper-BBE 36 includes:
Benedict Dom 70cl
Brands Birdnest with Rock Sugar x 6
Brands Chicken Essence x 2
Avent Feeding Bottle 125ml
Big Baby Bag
Bedding Mat with Cover
Pooh Clothing Set
Drypers
Balloon & Flowers.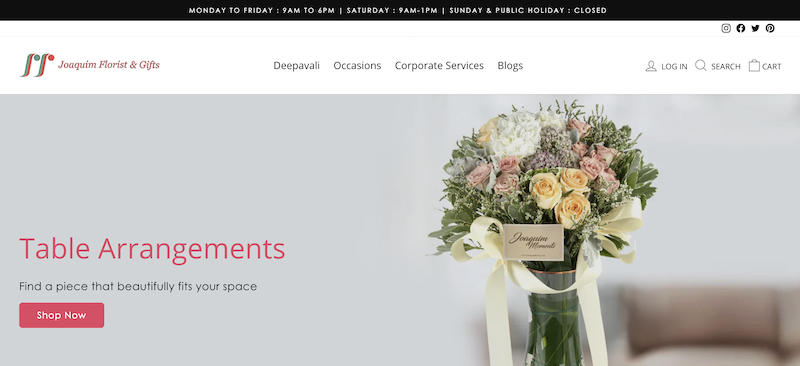 Joaquim Florist & Gifts
Joaquim Florist & Gifts is a Singaporean online florist offering a variety of hampers, flower bouquets, and gifts for various occasions. Among their offerings, they have a section dedicated to newborn babies, where one might find thoughtfully curated baby hampers. These hampers are not only a celebration of new life but are also packed with items beneficial for the baby. They also emphasises a customer-centric approach, ensuring that the selection of items in a gift basket or hamper, like their baby hampers, is meticulously done to provide a meaningful gifting experience​.
Website: joaquimflorist.com
Baby Hampers from Joaquim Florist & Gifts
Wow Fantastic Baby includes:
Baby Shoe
Jumbo Milk Powder Container
4 Pcs Clothing Set
Educational Toy
Soft Toy
Drypers X 2
Brand Essence X 2
Birdnest With White Fungus And Rock Sugar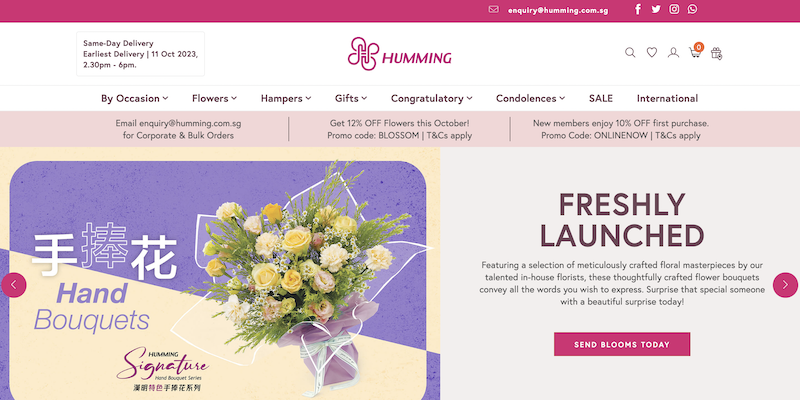 Hummings Flowers & Gifts
Humming, a well-established online gifting platform based in Singapore, has a long-standing presence in the gifting industry, showcasing a rich variety of gifts and hampers suitable for numerous occasions. Among their offerings, the baby hampers and newborn baby gifts section is ideal for individuals seeking to celebrate new beginnings. These baby hampers are thoughtfully curated with essential items for the little ones. Besides newborn celebrations, Humming caters to a spectrum of other occasions, ensuring you have a plethora of choices for all your gifting needs​.
Website: www.hummings.com
Baby Hampers from Hummings Flowers & Gifts
Mum & Baby Hamper (With Yomeishu) includes:
Yomeishu 700ml
Soft Toy (Assorted)
Jiggly Bell Rattle Series
Best Bird's Nest with American Ginseng, White Fungus & Rock Sugar 2x70ml
4pc Shears Baby Wear Gift Set
With Handmade Flowers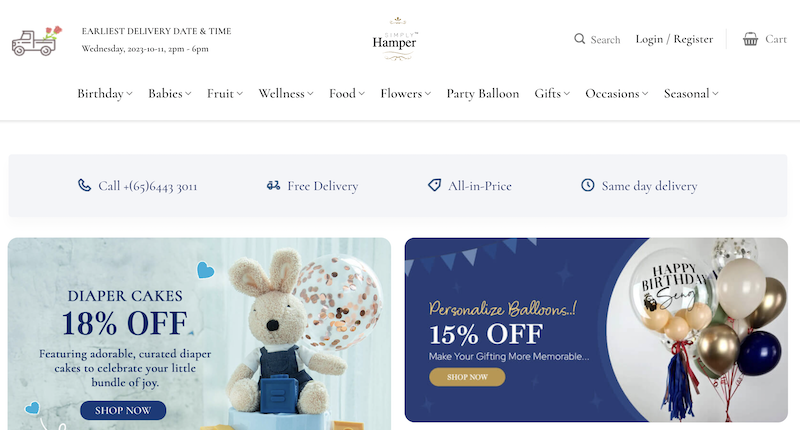 Simply Hampers
Simply Hamper, based in Singapore, provides a range of gift hampers including a section dedicated to babies. They offer various baby hampers, gift sets, essentials, and unique diaper cakes. Their selection is organised by type, recipient, series, and price range, catering to different needs and preferences. They have gifts suitable for baby boys, girls, twins, and even options for mum & baby, making it a one-stop-shop for baby gifting needs​.
Website: simply-hamper.com
Baby Hampers from Simply Hampers
Mum's Pink Passion with Balloon includes:
Bird's Nest with Ginseng & Rock Sugar 70ml x 2
SpaFoods -Longan & Red Date Tea 15 x 12g sachets per pack
Shears Muji 4 pcs Gift Set – Kitty Pink
Baby K Fleece Blanket – Pink
Marcus & Marcus -Snack Bowl
Assorted Non- Helium Balloon
Exquisite Gift Basket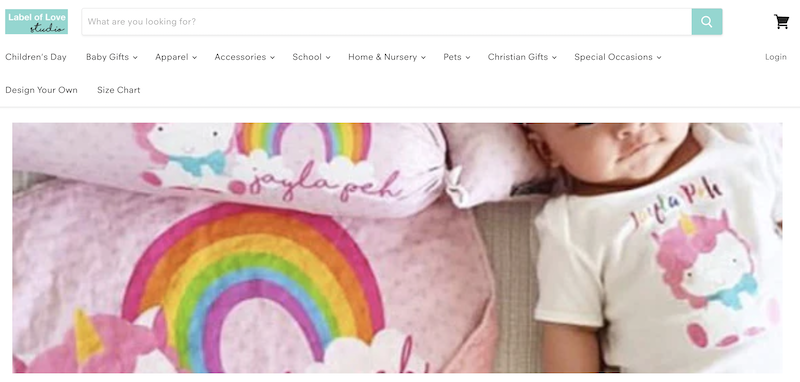 Label of Love Studio
Label of Love Studio, based in Singapore, provides a wide array of products that range from name labels and baby clothing to blankets, pillows, and beansprout pillows. Operating under the belief that functionality and aesthetic appeal can coexist harmoniously, the brand aims to combine robust design with high-quality materials across their entire product range. This approach aims to deliver value without sacrificing quality.
In addition to these offerings, the company also offers baby hampers. These baby hampers feature personalised items such as rompers, pillowcases with inserts, bolster cases with inserts, bibs, and brown gift boxes adorned with personalised ribbons.
Website: www.labeloflovestudio.com
Baby Hampers from Label of Love Studio
Merry Baby Hamper Set includes:
A bib.
A baby bolster.
A baby pillow.
A beansprout pillow.
A plastic car sign.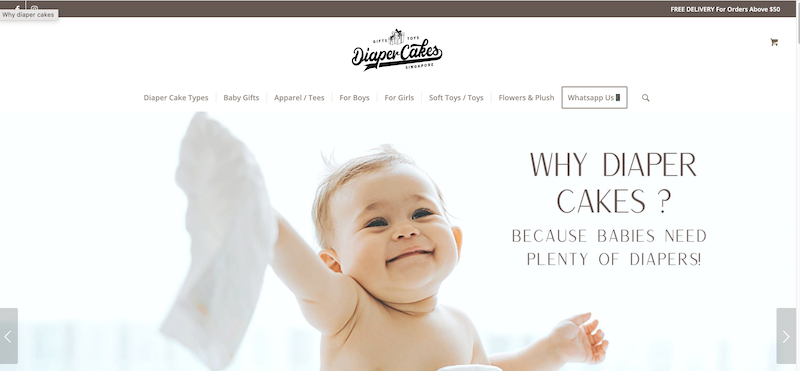 Diaper Cakes
Diaper Cakes Singapore offers a diverse range of baby gifts, with a special focus on curated diaper cakes suitable for various occasions. The company excels in creating bespoke gifts that convey heartfelt messages to family, friends, and valued clients. For added convenience, free next-day delivery is available for orders above S$50.
In addition to their speciality in diaper cakes, they also offer baby hampers and personalisation services for a wide array of products too.
Website: diapercakes.sg
Baby Hampers from Diaper Cakes Singapore
Handsome Blue Bear Baby Boy Gift Basket includes:
1 Long sleeved button front baby romper
1 Long sleeved button front shirt
1 Long sleeved Plain Shirt
1 Long sleeved onesie
1 Pair long pants
1 Feeding bib
1 Pair baby mittens
1 Baby Hat
1 Blue Bear Soft Toy
1 Gift Basket with ribbons
1 Paper bag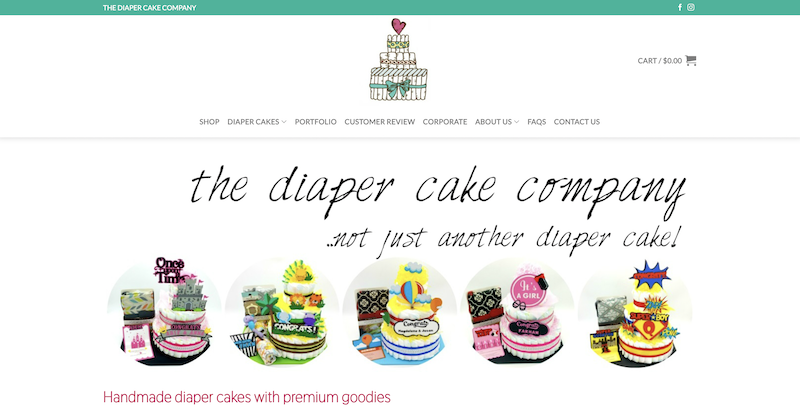 Far East Flora
Far East Flora is a well-known player in the Singapore gifting scene. Among its offerings, the baby section is meticulously curated to help celebrate the joyous occasion of a new addition to the family. They offer a range of baby hampers filled with essentials to ensure a warm welcome for the baby. The hampers come in different themes and price ranges to suit varying preferences and budgets. Besides baby hampers, there might be other gifting options such as baby gift sets, essentials, and more to choose from. The variety ensures that there's something for everyone, whether you're looking for gender-specific items or unisex gifts.
Website: www.fareastflora.com
Baby Hampers from Far East Flora
Baby Sunshine includes:
Shears 6pc Gift Set – Yellow
Green People Organic Babies Scent-free Baby Wash & Shampoo 150 ml
Shears 4pc Bamboo Muslin Washcloth
Shears Teether (Bear)
Kinohimitsu Bird's Nest with Chrysanthemum 75g X 6 bottles
Eu Yan Sang Essence of Chicken with Wolfberry Red Date Extract 70g x 2 bottles
HiPP Organic Plums 125g
Hipp- Baby's first Banana (No added sugar) 125g
Flower arrangement features 5 roses, carnation sprays and wax flowers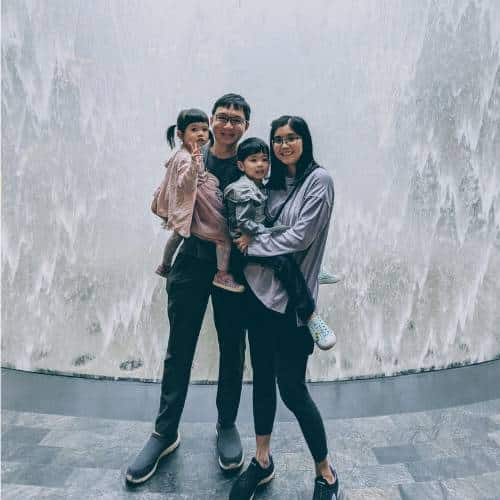 About Author
Kaiby Box provides boxful of curated toys to help new parents take the guesswork out of baby's learning journey.
Founded by Adeline, an early-childhood teacher, she has long valued the importance of toys as the tools for kids to learn.